White Wine Blend, California 2015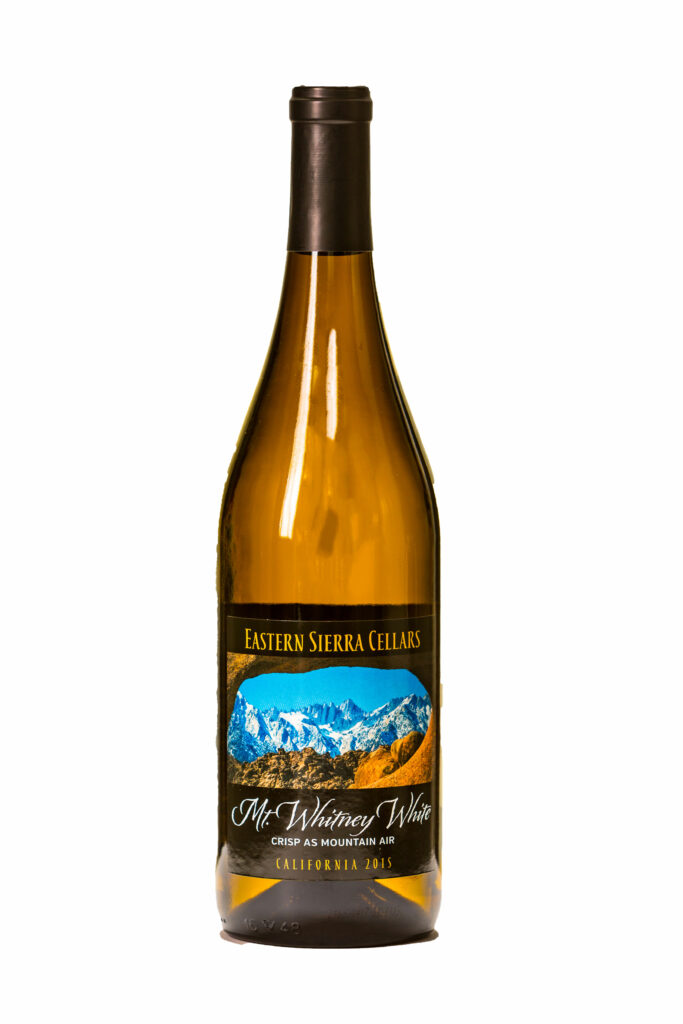 Mt. Whitney White wine is named after the steep 14,505 foot elevation people who quest fresher air reach to, a drive to Mt. Whitney, only about an hour down the 395 from Bishop.
White wine is made using white grapes. The grape skins are removed prior to fermentation to avoid color seeping into the wine. Fermentation is the process where grape juices transform into alcohol. White wine ferments for a period of two to four weeks at a low temperature of 12-22 degrees.